Science is amazing and it is everywhere.
The beauty, wonder and action in Science is what makes us UNSW Science people tick and that is exactly what we are looking for in the photos for this year's competition.
So, impress us with your creativity, eye for Science and technical skills and submit your photos which capture the beauty, wonder and/or action in Science.
As well as a new online home, we've brought in a People's Choice award this year. The new online format of this competition means you can have all your friends and family vote for your photo. The photo with the most votes will win and you might just be the very first winner of the People's Choice prize!
This competition is open to all high school students, current UNSW staff, students and UNSW alumni - you don't have to be a scientist to enter, just be inspired by science.
Be sure to make only ONE submission per person, containing up to SIX attached photos for consideration. Please ensure that ALL photos are uploaded as an attachment (not just the "cover photo").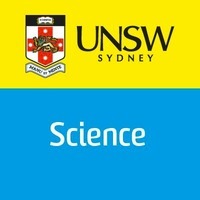 The Faculty of Science at the University of New South Wales in Australia consists of 9 diverse research-intensive schools: Aviation; Biological, Earth and Environmental Sciences; Biotechnology and Molecular Sciences; Chemistry; Materials Science and Engineering; Mathematics and Statistics; Optometry and Vision Science; Physics; and Psychology.