THE 2017 QUEENSLAND WOMEN IN STEM PRIZE IS NOW CLOSED.
Nasim Amiralian received the Judge's Choice Award, and Jordan Debono took home the People's Choice Award.
The award winners were announced at Under the Microscope: Pioneering Women in Science at World Science Festival Brisbane on Sunday, 26 March 2017.
Dr Amiralian's winning project looks at ways of using spinifex nanofibres to create strong, durable and extra thin latex products, such as surgical gloves and condoms. This work has the potential to result in the establishment of new manufacturing industries in Queensland, with the creation of new jobs in the state.
Ms Debono's research is focused on the impact of snake venoms on our blood system, and could lead to the discovery of new drugs to combat heart disease, stroke and diabetes.
To learn more about the award winning projects, visit the entries page.
HURRY VOTES CLOSE 3 MARCH 2017.
___________________________________________________________________________________________
Presented by the World Science Festival Brisbane, Department of Communities, Child Safety and Disability Services, Office for Women and Office of the Queensland Chief Scientist
In Queensland our female experts in science, technology, engineering, and maths (STEM) fields are international leaders and at the forefront of many breakthroughs and discoveries. They are working to make a difference to the wellbeing of individuals and communities locally, nationally and internationally.
To support this trend and encourage further innovation from and collaboration between women in STEM fields, the World Science Festival Brisbane, and the Queensland Government's Office for Women and Office of the Queensland Chief Scientist are proud to present the 2017 Queensland Women in STEM Prize.
Two cash prizes of $5,000 are available.
The aim of the competition is to showcase inspiring females working in STEM careers whose practice aligns with Queensland's Science and Research Priorities and has the potential to benefit Queensland.
Increasing the awareness and understanding of the great science taking place in Queensland is one of the key priorities for the Office of the Queensland Chief Scientist through their Engaging Queenslanders in Science strategy and the Office for Women through the Queensland Women's Strategy. The Queensland Women in STEM competition aims to identify those female STEM professionals who are not only making a positive contribution to their individual field, but are also engaging with and communicating their practice to a broader community.
Competition winners will be announced during the World Science Festival Brisbane 2017.
Funding Available
$10,000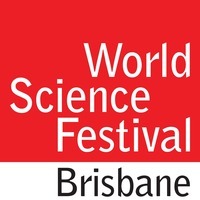 From deep oceans to deep space World Science Festival Brisbane is a super charged celebration of science, held in March annually.