The goal of the Australasian Sleep Association (ASA) / Sleep Research Society (SRS) International Mentor-Mentee Program is to link early career researchers to mentors that can provide rich, face-to-face opportunities in state of-the-art sleep/circadian research techniques and methods aligned to the early career researcher's career goals. The program is intended to grow the field of sleep research and foster the next generation of sleep researchers. For ASA Member applicants the mentor must be a SRS Member and located in a different country (the mentor is not required to also be an ASA member).
Scope of Support
The program is intended to grow the field of sleep researchers. Awards of ≤$7,000 AUD will be given to up to one (1) ASA Member mentee for travel-related expenses. While both ASA and SRS mentee opportunities exist, respective organisations will manage and award their respective mentee opportunity.
Duration
The duration of the award is one year. ASA member mentees from Australasia will visit their SRS member mentor for 2-4 weeks (negotiable depending on the topic). The mentor / mentee relationship should also extend beyond the face-to-face portion and, as appropriate, include career guidance via ongoing phone or web-based meetings over the course of the funded year. While not essential, this would be an outstanding opportunity for someone who has participated in the ASA mentorship program to expand their expertise with an international leader in the field.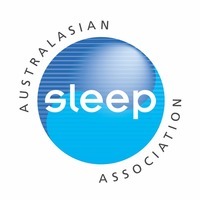 The Australasian Sleep Association (ASA) is the peak scientific body in Australia & New Zealand representing clinicians, scientists and researchers in the broad area of Sleep. Its many functions include: -Promoting education and training in sleep health and sleep medicine within its membership -Fostering research -Establishing clinical guidelines The mission of the Austr...