Welcome to the third annual video competition hosted by the Royal Society Te Apārangi Early Career Researcher Forum!
180 Seconds of Discovery is a chance for ECRs to communicate the research they're passionate about, showcasing their discoveries in a 3 minute video and sharing it with the public and their fellow researchers.
There are two great prizes:
+ Future Leader Award, awarded by judges from New Zealand research organisations
+ People's Choice Award, based on the votes of the public
Both winners will receive cash prizes to contribute to their future research goals.
Celebrate with us and be a part of this year's video competition. Show us, New Zealand, and the whole world what you have to offer and why the work of ECRs matters.
Good luck! We look forward to seeing your video of discovery.
ECR Forum committee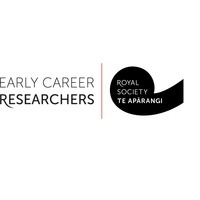 Our Early Career Researcher Forum represents the national voice of New Zealand's ECR community and celebrating their achievements and contributions in the fields of physical, biological and social sciences, as well as the humanities.